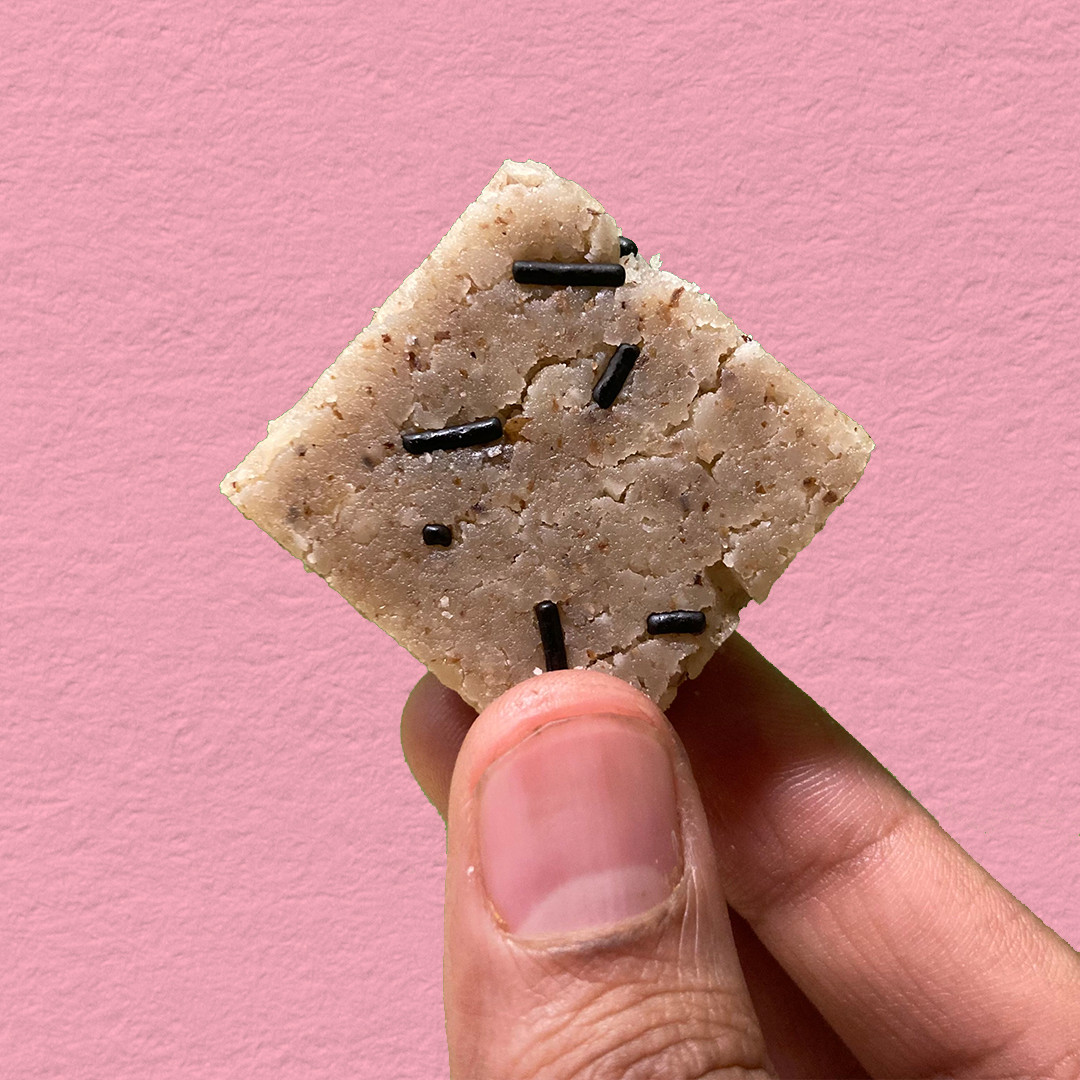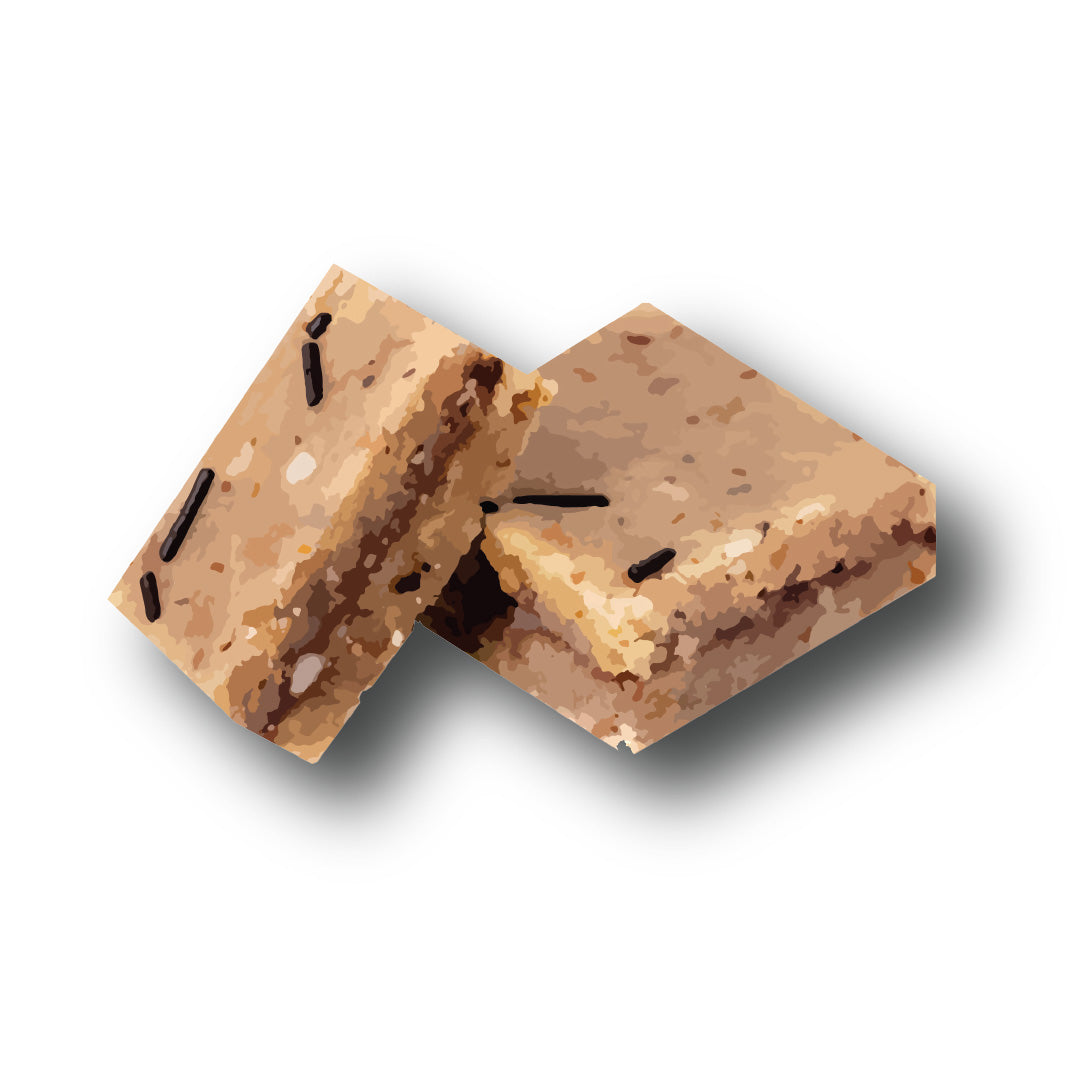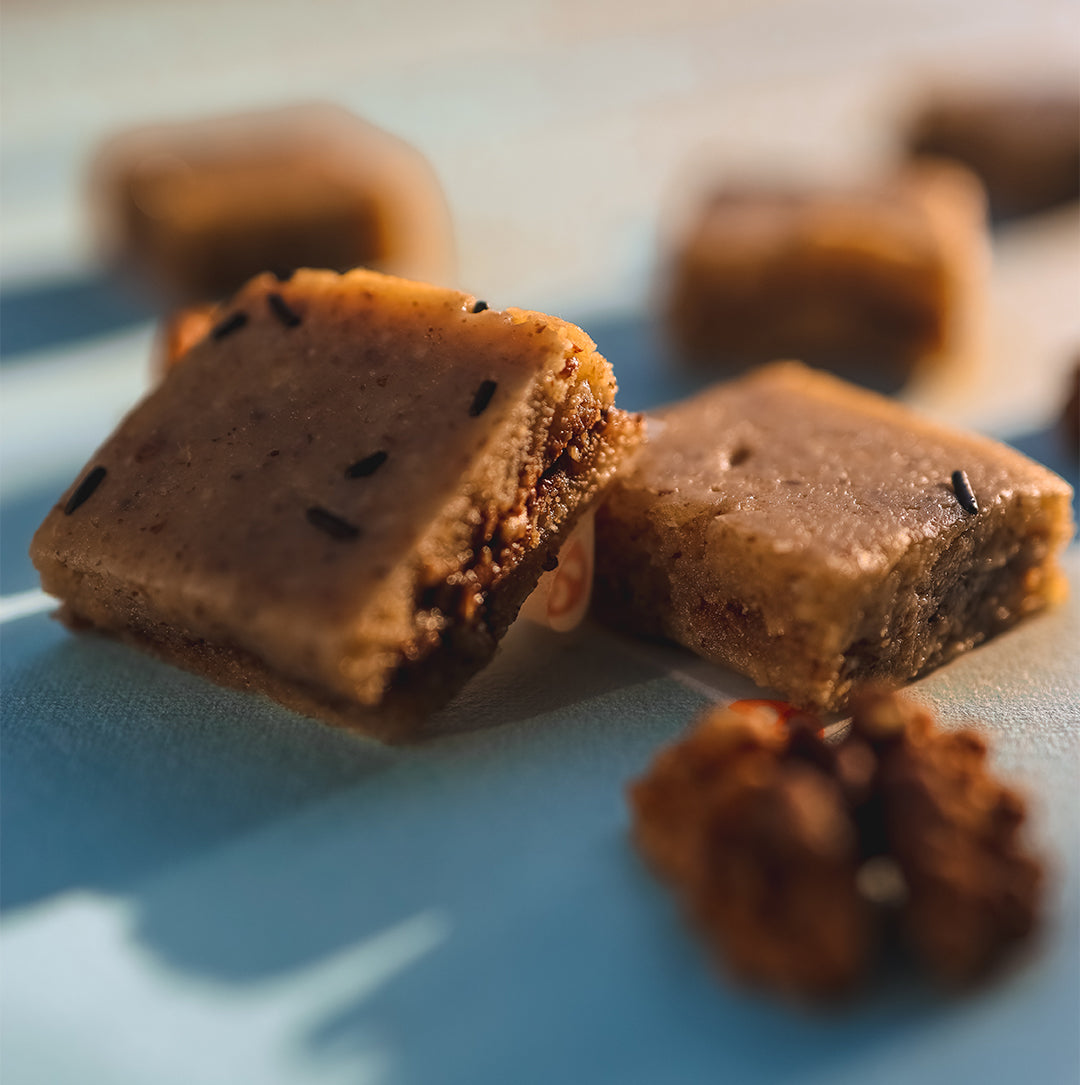 Akhrot Crunch
---
Akhrot Crunch is a Walnut Katli Sandwhich. The delicacy is a fusion of caramel crunch, dark chocolate and slow cooked kashmiri walnuts. This delectable confection is a symphony of flavors, offering a delightful blend of sweet and nutty sensations. Each bite unveils a harmonious balance that will leave your taste buds longing for more. Experience pure bliss with this irresistible akhrot, cashew, and chocolate delight.
Best Before 25 days from Opening
Consume in 7 days after opening
INGREDIENTS

Walnuts, Sugar, Cashews, and Dark chocolate

STORAGE INSTRUCTIONS 

Best before 8-10 days after opening. Store in a cool and dry place. Refrigerate the sweets after 10 days from opening

BENEFITS OF WALNUT

Heart health: Omega-3 fatty acids in walnuts help reduce bad cholesterol and promote heart health

Brain function: Walnuts support cognitive function and memory due to their omega-3 content.

Antioxidant properties: Walnuts are rich in antioxidants that protect against cellular damage and chronic diseases.

Anti-inflammatory effects: Compounds in walnuts help reduce inflammation in the body.

Weight management: Despite being calorie-dense, walnuts can help control appetite and support healthy weight management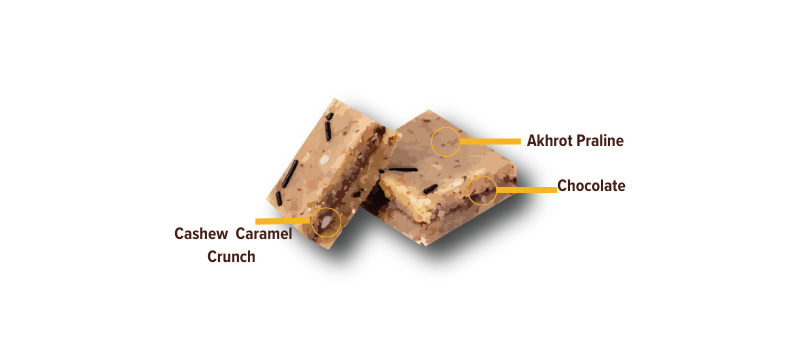 This product has no reviews yet.