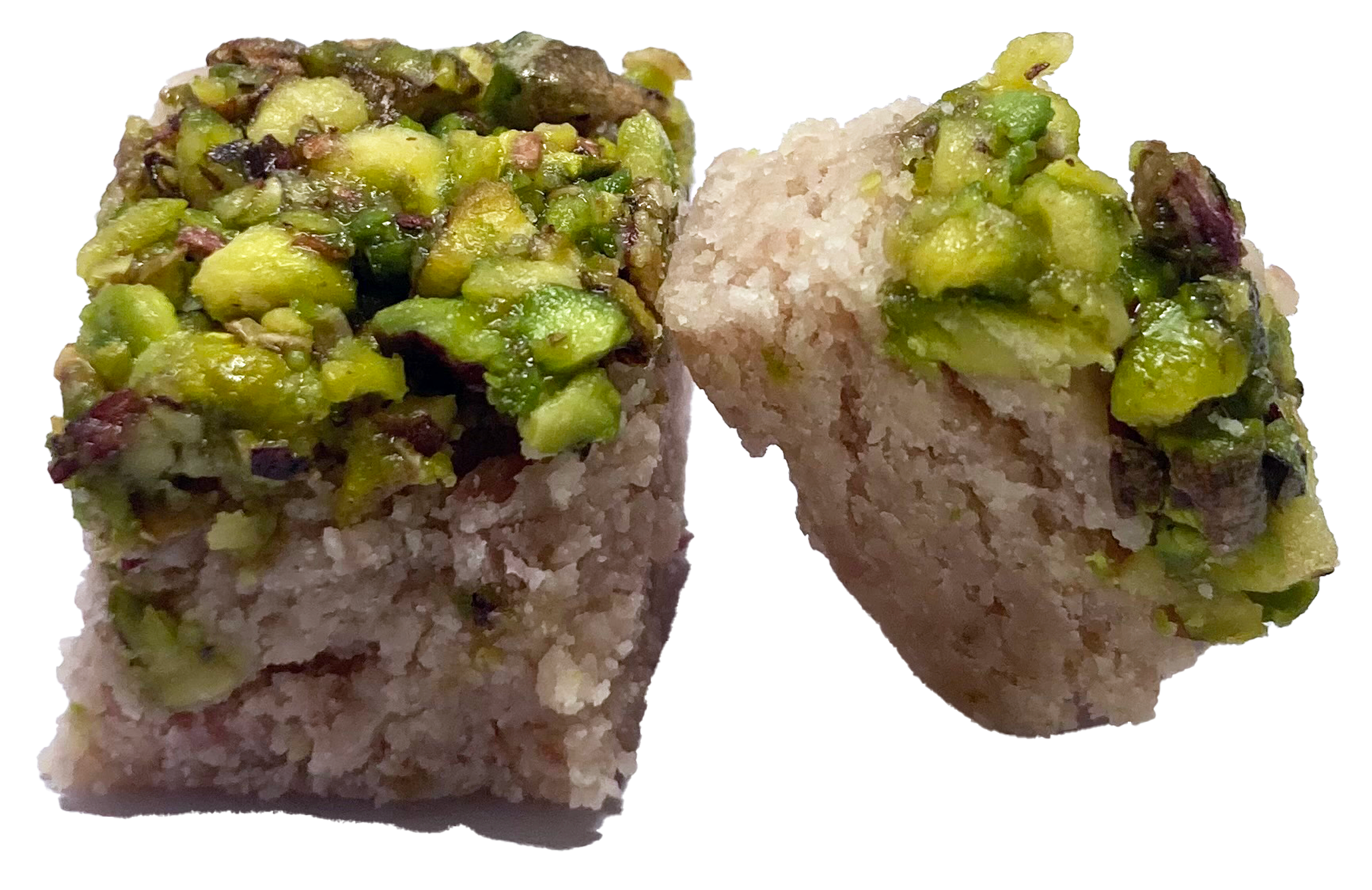 Almiro Pistach
---
Almond cooked with rose petals topped with Pista tukda. Almiro Pistach is combination of almond and pistachio, almond flour is cooked with fresh rose petals. The praline is rolled and topped with a layer of cut pistachio.
Best Before 25 days from Opening
Consume within 7 days after opening
INGREDIENTS

Almond, Sugar, Rosepetals, Rose Syrup and Pista 

STORAGE INSTRUCTIONS 

Best before 8-10 days after opening. Store in a cool and dry place. Refrigerate the sweets after 10 days from opening.

BENEFITS OF NUTS

ALMOND

Heart health: Almonds are rich in monounsaturated fats, fiber, and antioxidants, which can help lower bad cholesterol levels and reduce the risk of heart disease.

Brain health: Almonds contain nutrients like vitamin E, antioxidants, and healthy fats, which may support brain function, memory, and cognitive health.

Weight management: Despite their calorie content, almonds can be a valuable addition to a weight management plan due to their high protein, fiber, and healthy fat content, which promote feelings of fullness and satisfaction.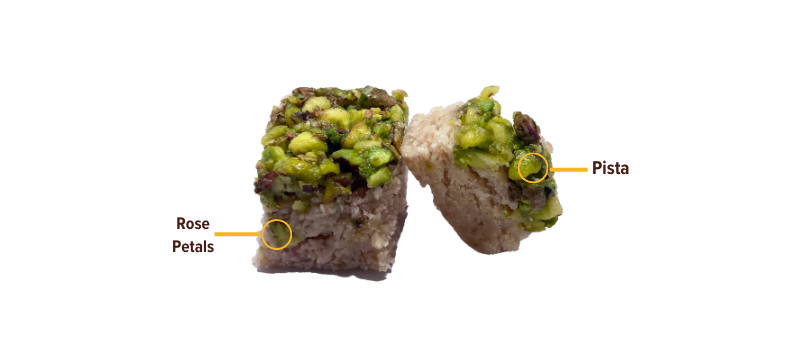 This product has no reviews yet.