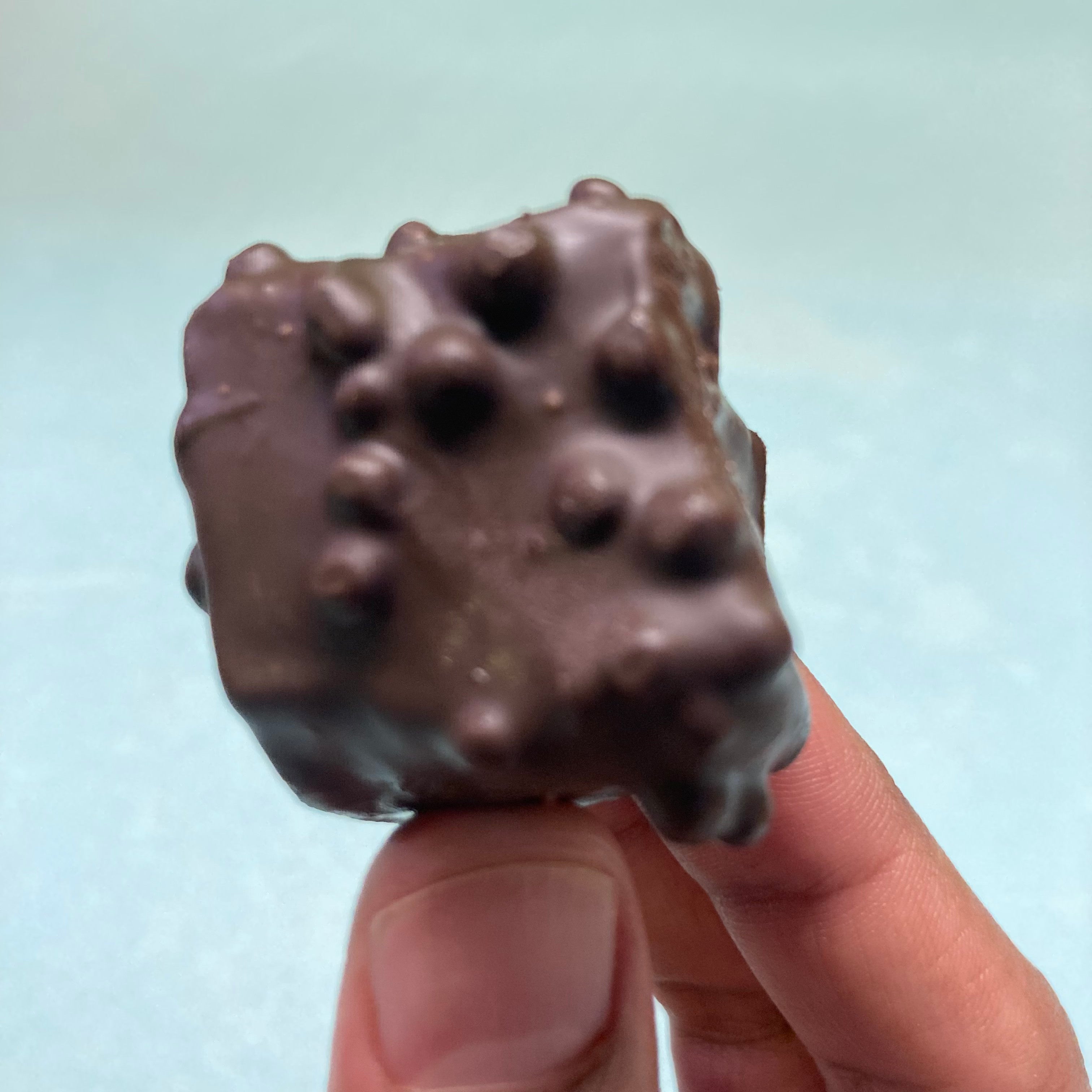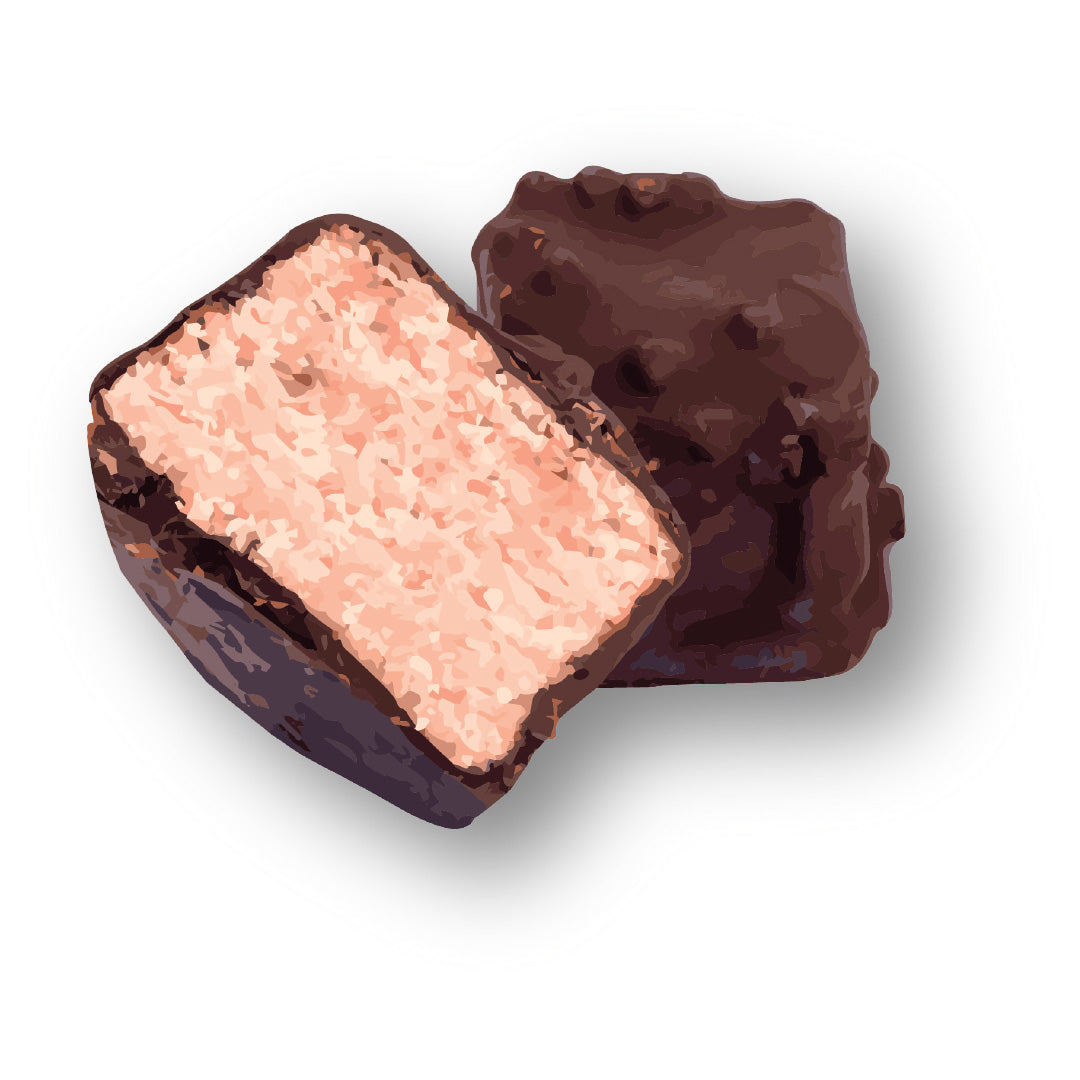 Blueberry Crackle
---
Fresh blue berries and cashew is processed to be made into soft cubes enrobed with dark chocolate. Each piece offers a symphony of flavors, as the smooth chocolate coating gives way to the tender marzipan center infused with the distinct nuttiness of walnuts. The combination of textures and tastes creates a luxurious experience that will satisfy any sweet tooth, making it an irresistible choice for lovers of decadent confections.

350 Gms





BEST BEFORE 25 DAYS FROM OPENING
Consume within 7 days after opening
INGREDIENTS

Blueberries, Blueberry Crush, Sugar, Cashews, Dark chocolate, White chocolate

STORAGE INSTRUCTIONS 

Best before 8-10 days after opening. Store in a cool and dry place. Refrigerate the sweets after 10 days from opening. Shelf life of the marzipan before opening is 20-25 days

BENEFITS OF BLUEBERRIES

Antioxidant powerhouse: Blueberries are packed with antioxidants, including anthocyanins, which help protect against cellular damage and oxidative stress, reducing the risk of chronic diseases like heart disease and certain cancers.

Brain health: The high levels of antioxidants in blueberries have been linked to improved brain function, memory, and cognitive performance. 

Heart health: Blueberries contain compounds that promote heart health, such as flavonoids and fiber. Regular consumption of blueberries has been associated with a reduced risk of heart disease by improving cholesterol levels and reducing blood pressure.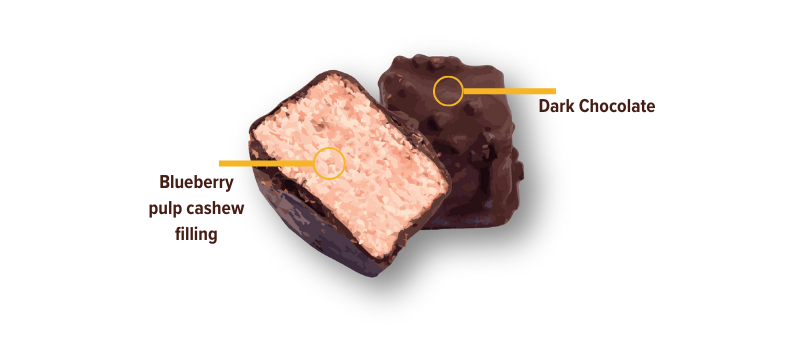 This product has no reviews yet.