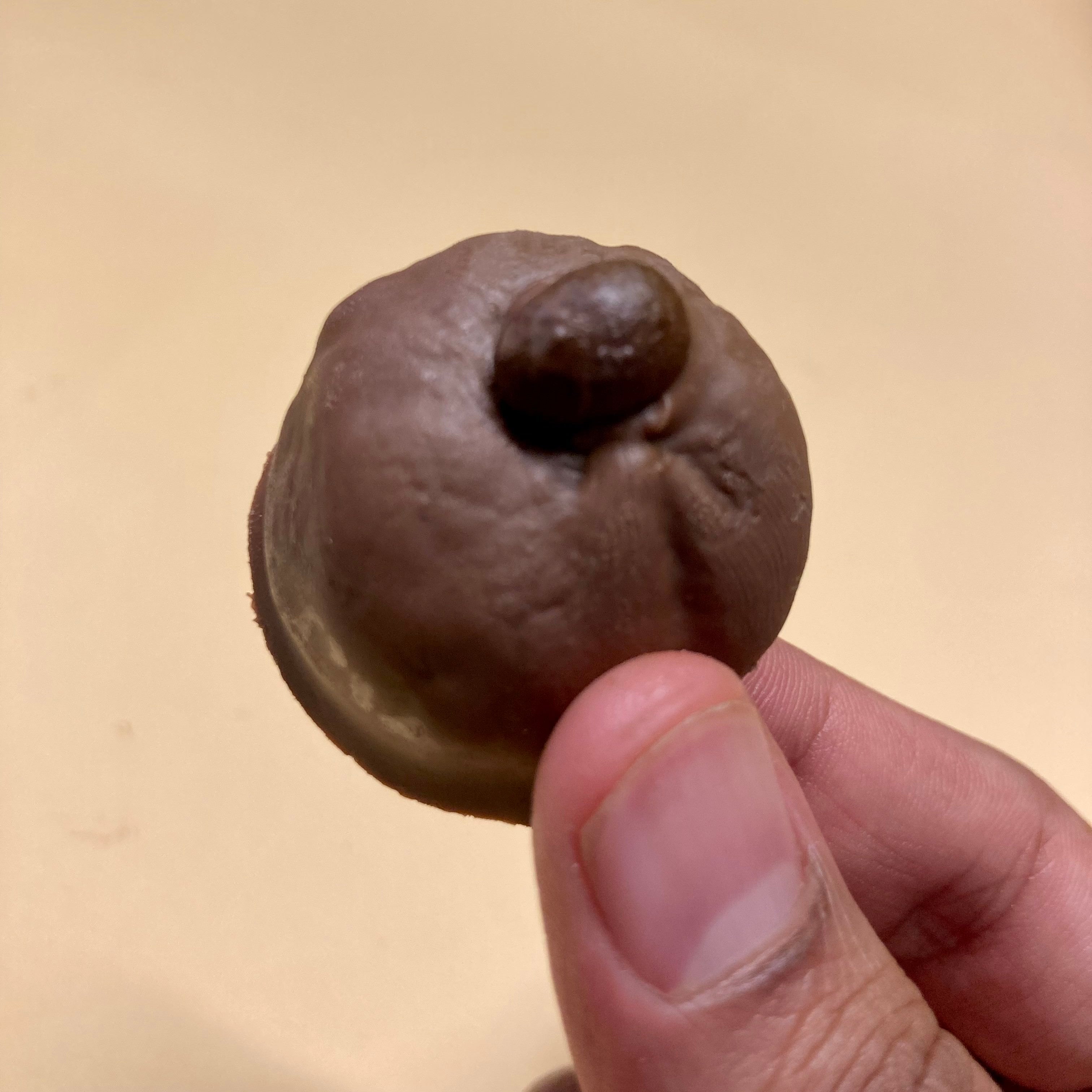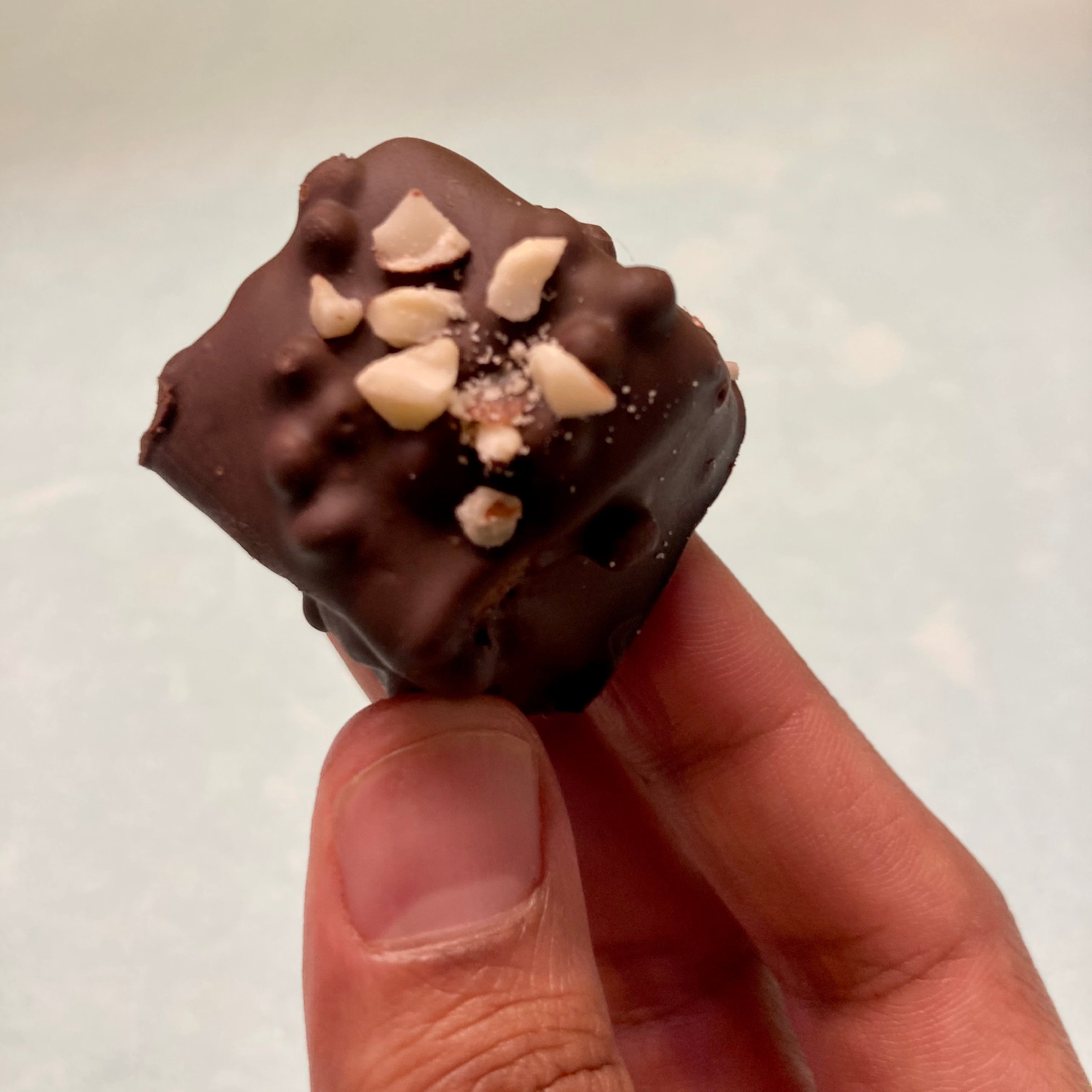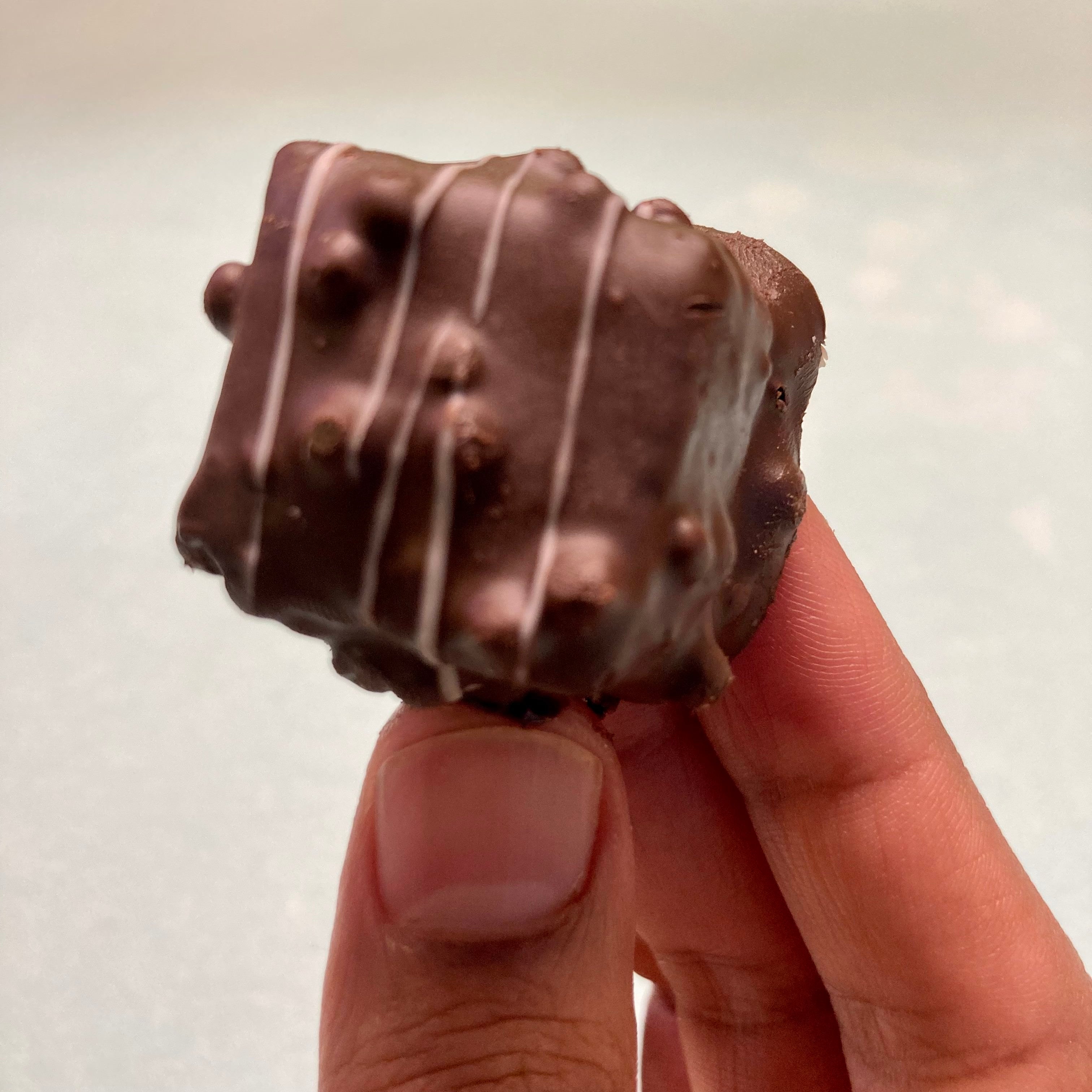 Box of 9 CHOCOLATE
---
Savor the perfection of our marzipan assortment, a box of 9 exquisite pieces showcasing a triumphant trio of sumptuous gluten-free chocolates.
Box of 9 Chocolate

Our special rakhi box of 9 contains 3 different variety of sweets .

3*1 Orange Almond Crackle - Almond flour is processed with orange and coated with dark chocolate. Each bite reveals a harmonious blend of smooth, velvety chocolate, tender marzipan infused with aromatic almond notes, and a subtle zing of orange zest.


3*1 Coffee Caramel - Soft chocolate coffee ganache is coated with milk chocolate. Coffee caramel truffle is an irrestitible combination of ground coffee, butter, coco, chocolate and condensed milk. Enjoy a soft coffee chocolatey feeling coated with milk chocolate.


3*1 Walnut Chocolate Crackle - A triple layered delight of chocolate and walnut praline enrobed with dark chocolate Each piece offers a symphony of flavors, as the smooth chocolate coating gives way to the tender marzipan center infused with the distinct nuttiness of walnuts.

Relish these small bite sized treats with your brothers/ sisters and make your rakhi flavourful
This product has no reviews yet.