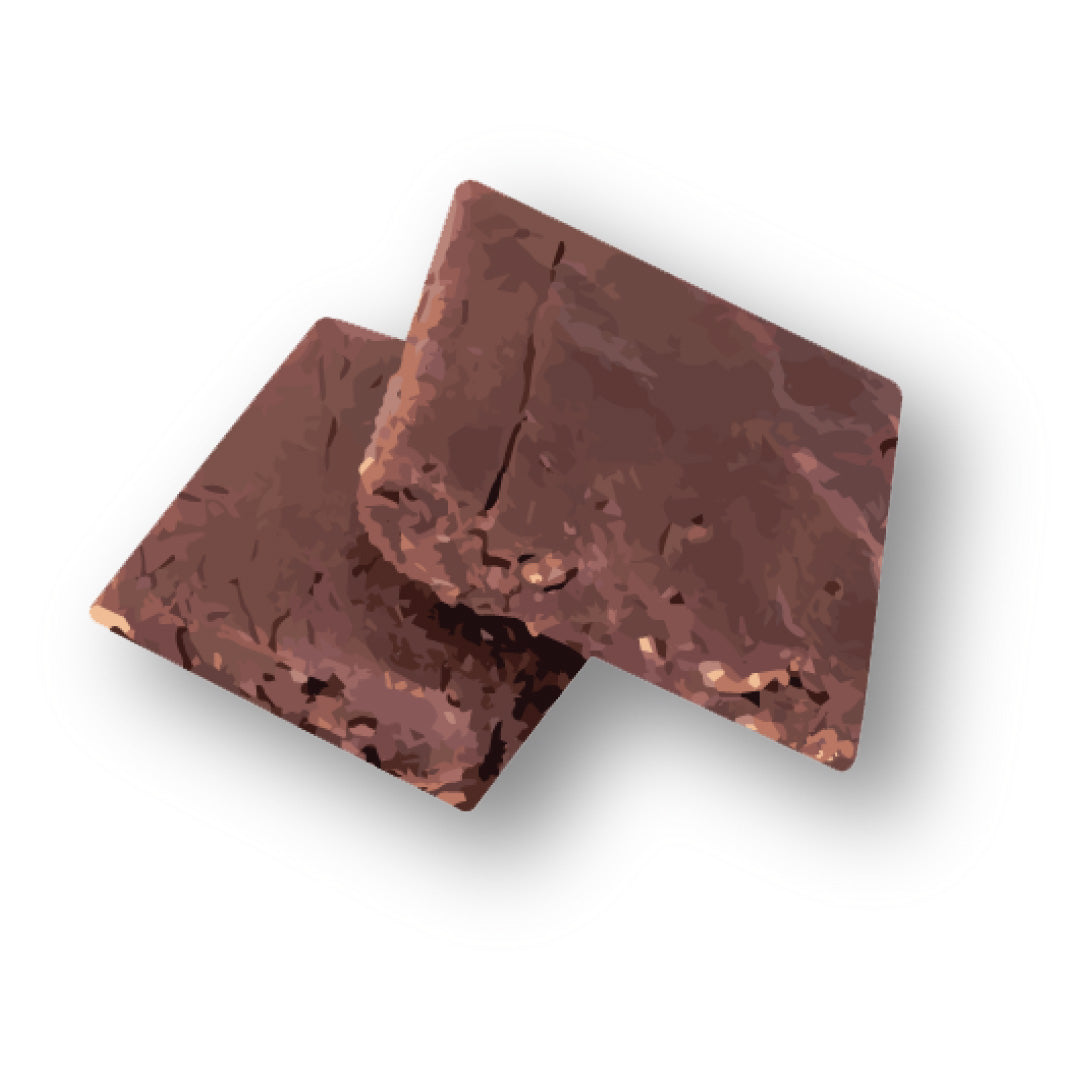 Chocolate Walnut Fudge
---
A soft smooth texture fudge of chocolate and walnut. Each bite is a harmonious symphony of flavors, where the sweetness of chocolate melds seamlessly with the nutty essence of walnuts. Indulge in this decadent delight and let the walnut chocolate fudge transport you to a realm of pure chocolatey bliss.
BEST BEFORE 25 DAYS FROM OPENING
Consume in 7 days after opening
INGREDIENTS

Walnuts, Sugar, Butter, Condensed Milk and Dark chocolate

STORAGE INSTRUCTIONS 

Best before 8-10 days after opening. Store in a cool and dry place. Refrigerate the sweets after 10 days from opening

BENEFITS OF WALNUTS

Heart health: Omega-3 fatty acids in walnuts help reduce bad cholesterol and promote heart health

Brain function: Walnuts support cognitive function and memory due to their omega-3 content.

Antioxidant properties: Walnuts are rich in antioxidants that protect against cellular damage and chronic diseases.

Anti-inflammatory effects: Compounds in walnuts help reduce inflammation in the body.

Weight management: Despite being calorie-dense, walnuts can help control appetite and support healthy weight management



This product has no reviews yet.