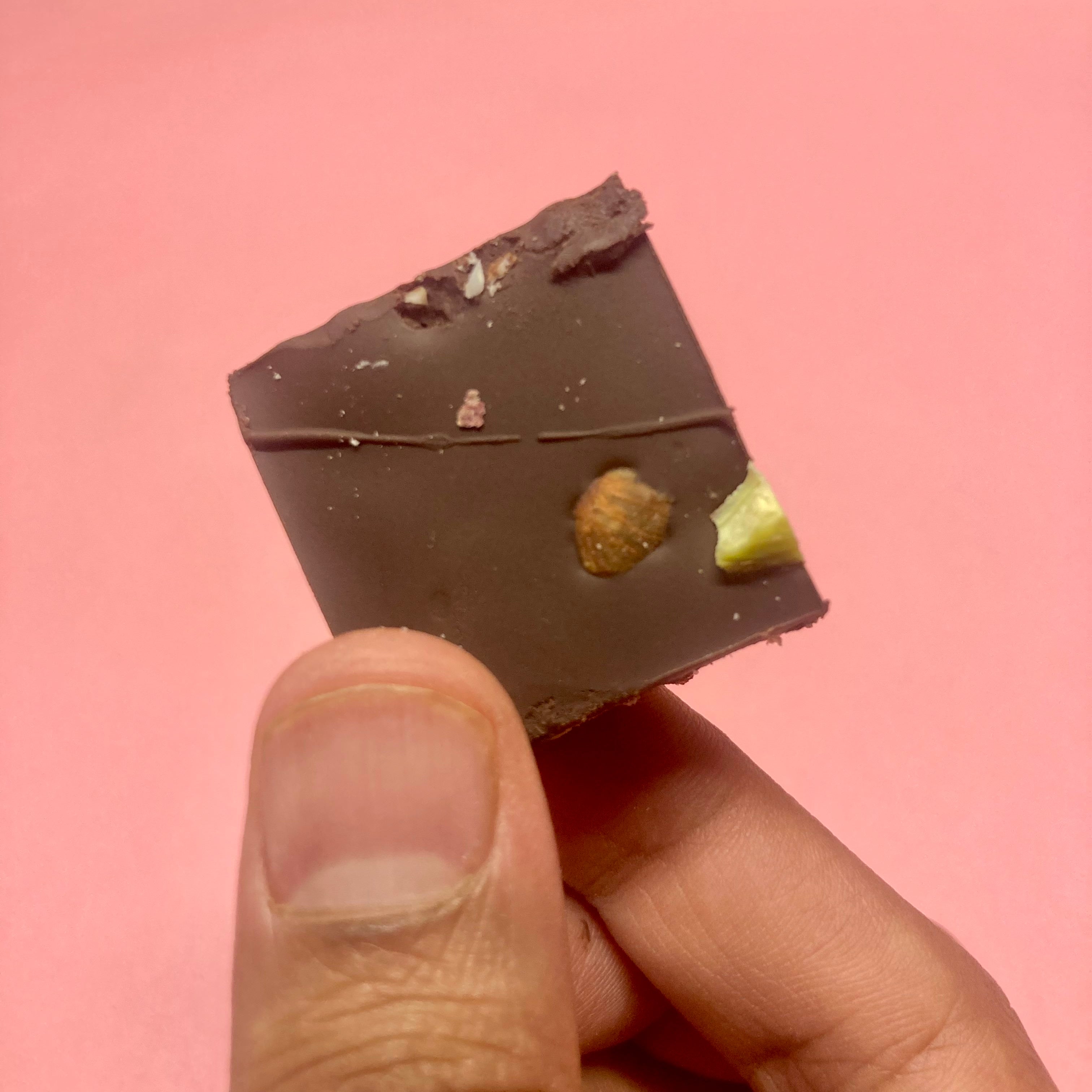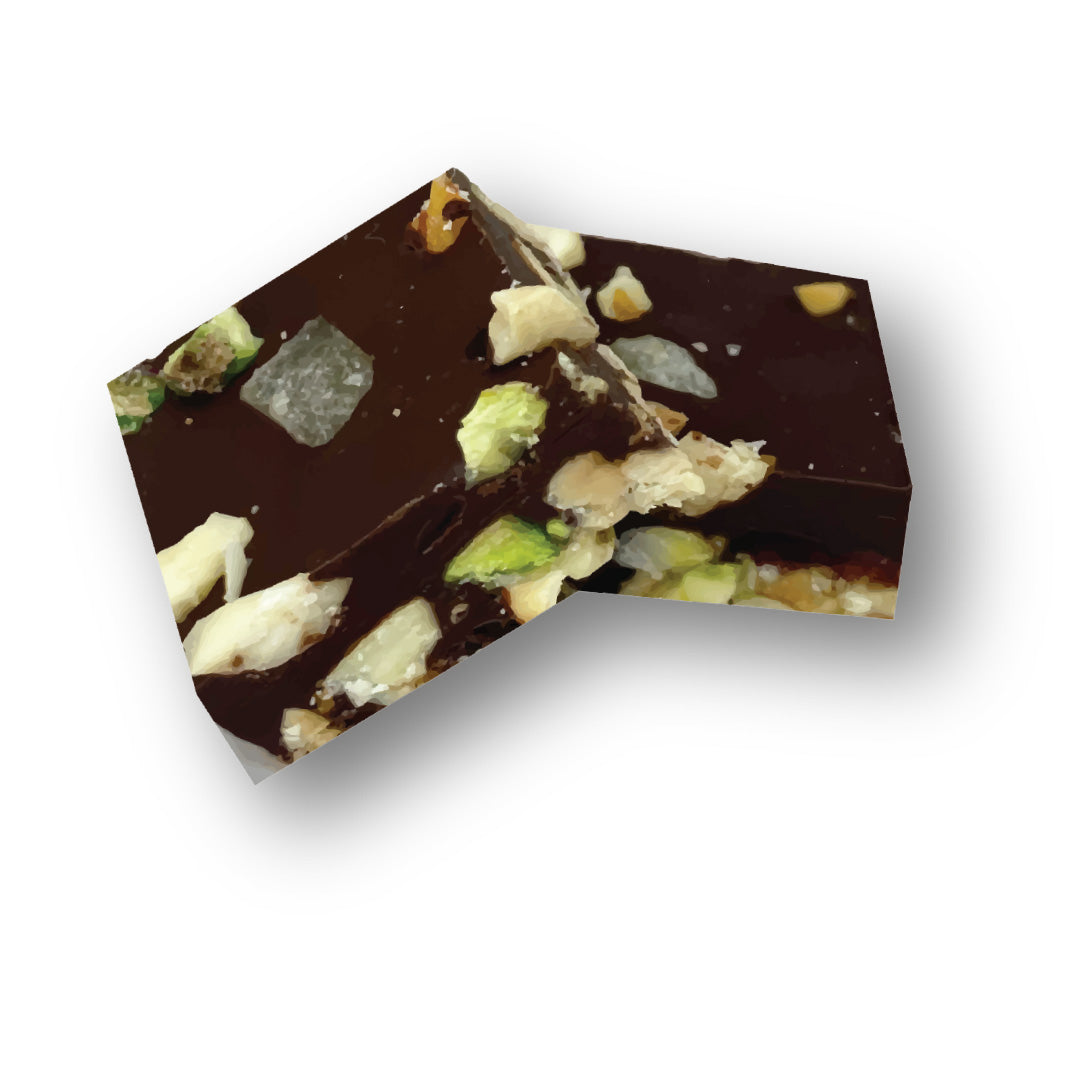 Fruit & Nut
---
A layered delicacy of whole nuts, sun dried fruits and Chocolate.. This exquisite sweet treat is not only a feast for the senses but also a gluten-free option that caters to diverse palates. With each bite, savor the perfect blend of chewy sundried fruits and velvety dark chocolate, creating a symphony of flavors that will leave you craving for more.
Best Before 25 days from Opening
Consume in 7 days after opening
INGREDIENTS

 Almond, Pista, Cashew, Sundried Fruits(Mango, Guava, Pineapple, Kiwi and Strawberry),Sugar, and Dark chocolate

STORAGE INSTRUCTIONS 

Best before 8-10 days after opening. Store in a cool and dry place. Refrigerate the sweets after 10 days from opening

BENEFITS OF NUTS

ALMOND

Heart health: Almonds are rich in monounsaturated fats, fiber, and antioxidants, which can help lower bad cholesterol levels and reduce the risk of heart disease.

PISTA

Heart health: Pista offer multiple benefits, including promoting heart health, weight management, and providing essential nutrients due to their healthy fat, fiber, and antioxidant content.

CASHEW

Nutrient-rich: Cashews are packed with essential nutrients, including vitamins (such as vitamin E, K, and B vitamins), minerals (such as magnesium, copper, and zinc), and beneficial plant compounds. They provide a good source of protein and fiber, making them a nutritious addition to a balanced diet.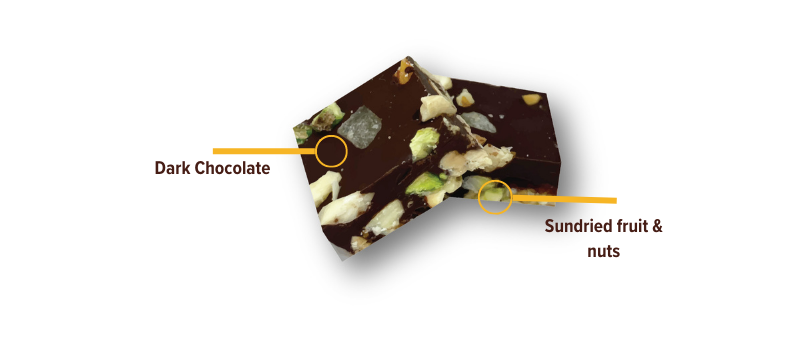 This product has no reviews yet.