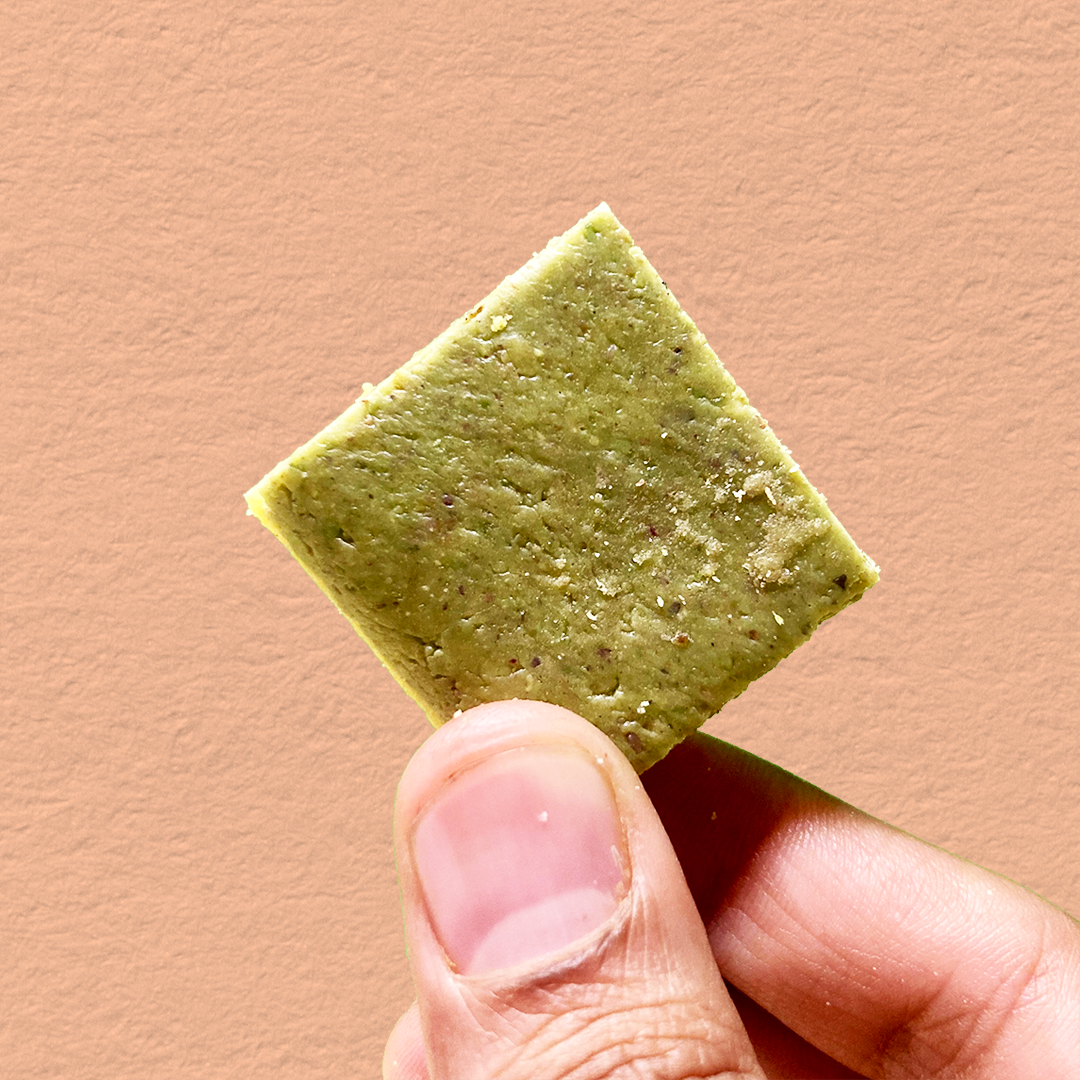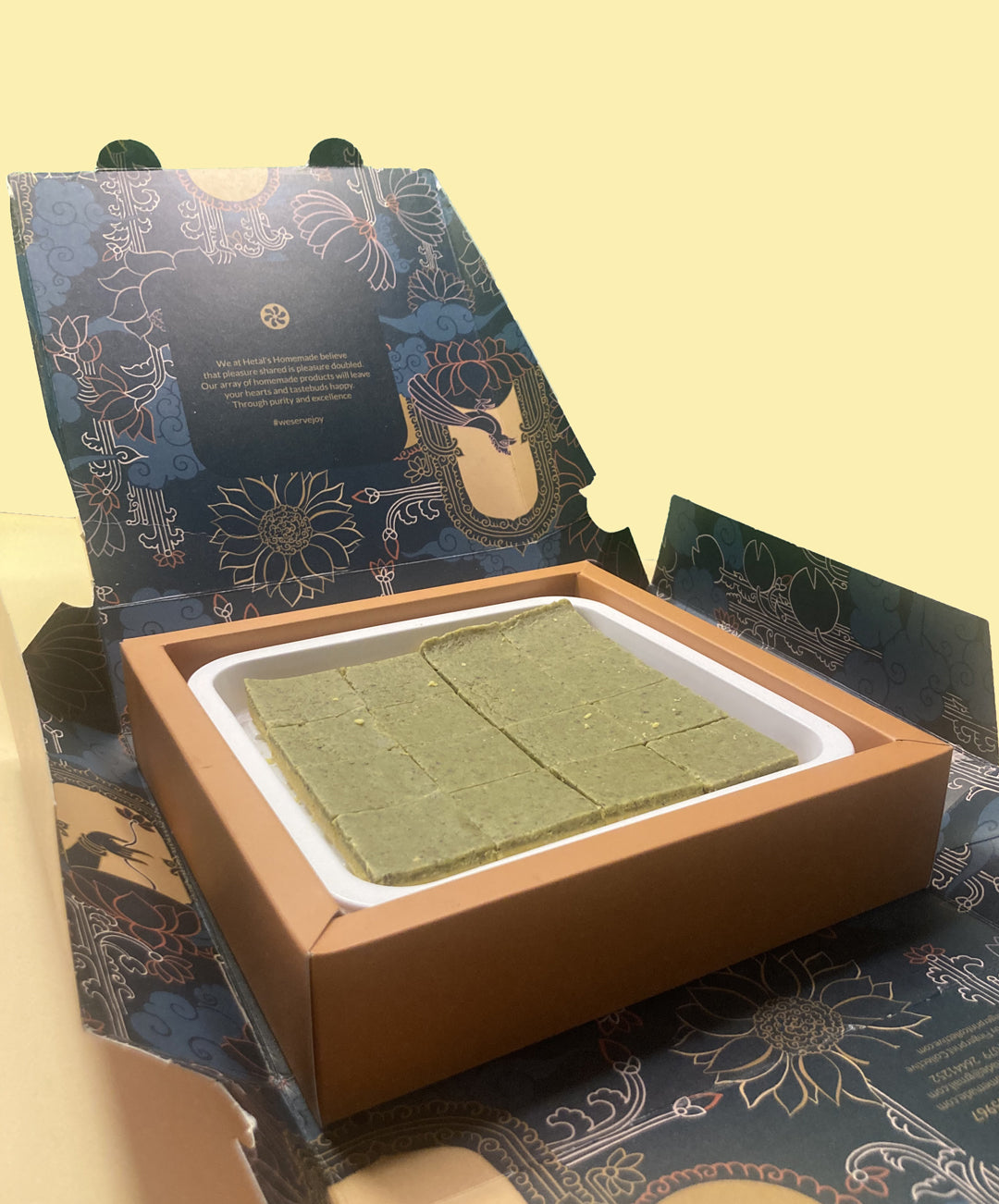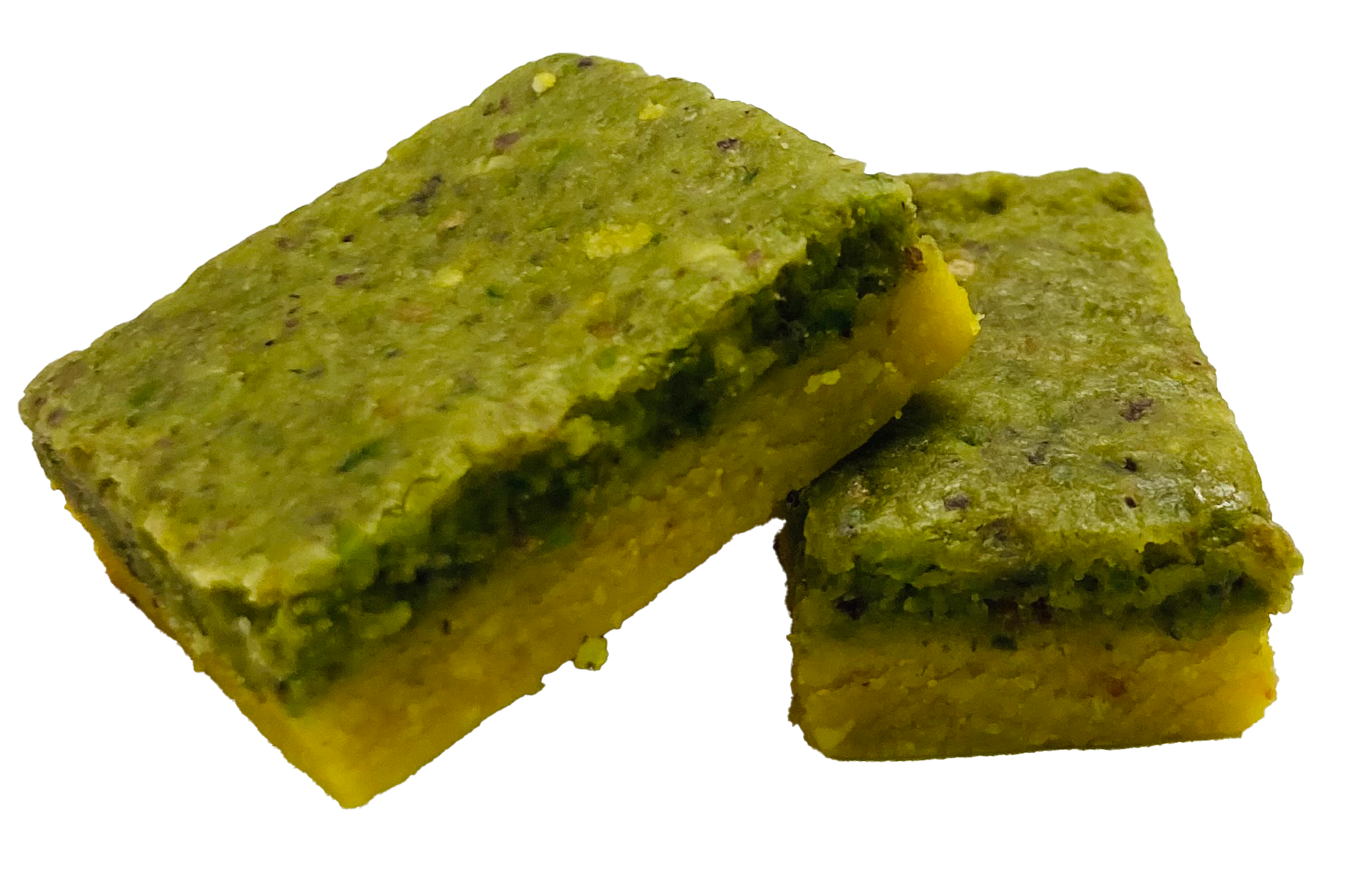 Kesar Pista Square
---
Kaju Kesar Katli decorated with pista layer. It's a traditional sweet. Each bite unveils a symphony of textures and tastes, where the richness of cashews blends harmoniously with the nutty crunch of pista. The touch of saffron adds a touch of exotic allure, elevating this sweet to a truly extraordinary indulgence. Immerse yourself in the exquisite fusion of pista, saffron, and cashew, and savor a moment of pure culinary bliss.
BEST BEFORE 25 DAYS FROM OPENING
Consume in 7 days after opening
INGREDIENTS

Pista, Saffron, Cashew and Sugar

STORAGE INSTRUCTIONS 

Best before 8-10 days after opening. Store in a cool and dry place. Refrigerate the sweets after 10 days from opening

BENEFITS OF PISTA

Heart health: Pistachios are heart-healthy nuts that can help lower bad cholesterol levels, reduce inflammation, and support cardiovascular health due to their high levels of monounsaturated fats, fiber, and antioxidants.

Blood sugar control: Pistachios have a low glycemic index and contain fiber and healthy fats, which can help stabilize blood sugar levels and improve insulin sensitivity, making them a suitable choice for individuals with diabetes or those aiming to manage blood sugar levels.

Nutrient-rich: Pistachios are packed with essential nutrients, including vitamins (such as vitamin E and B vitamins), minerals (such as magnesium and potassium), and antioxidants. They are also a good source of plant-based protein.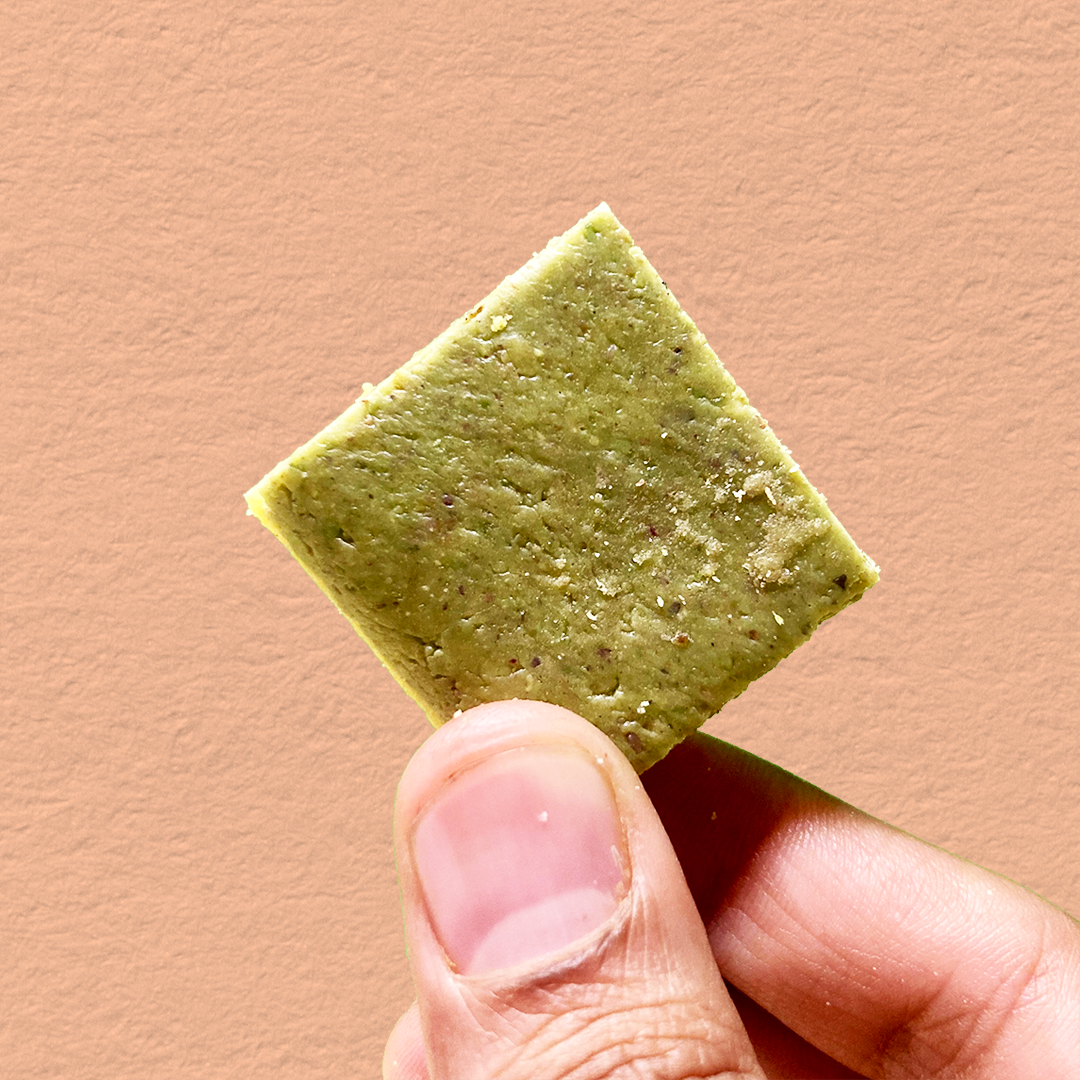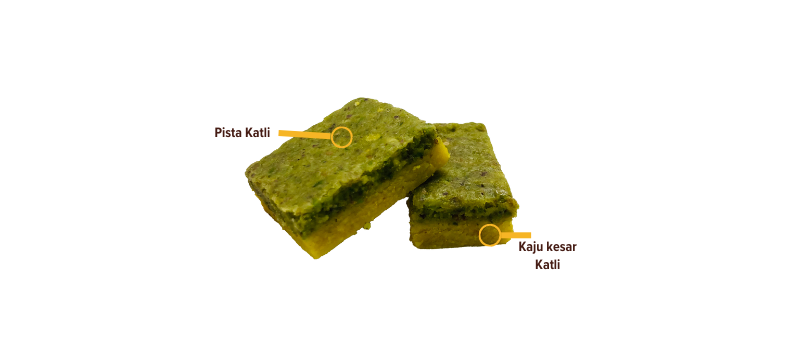 This product has no reviews yet.