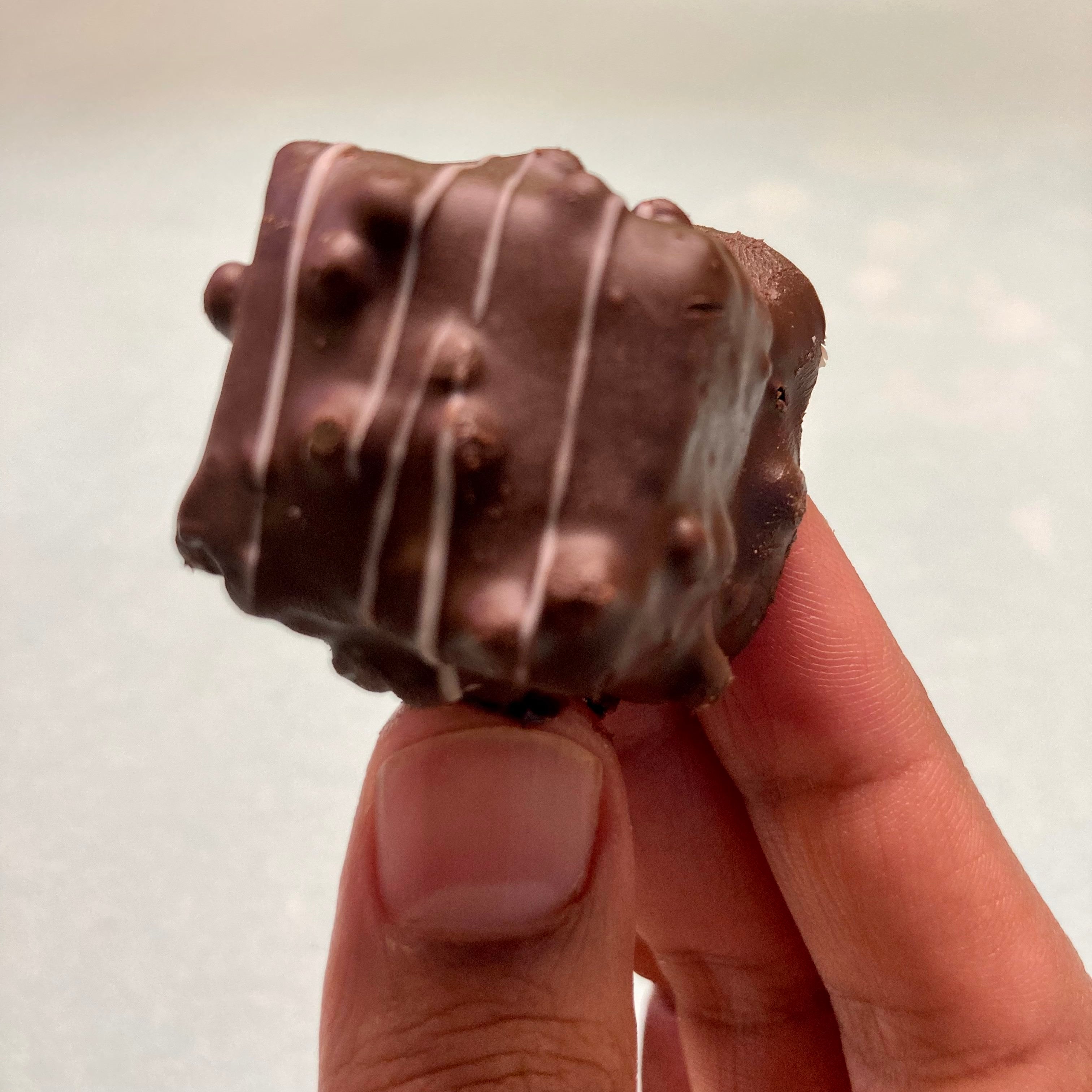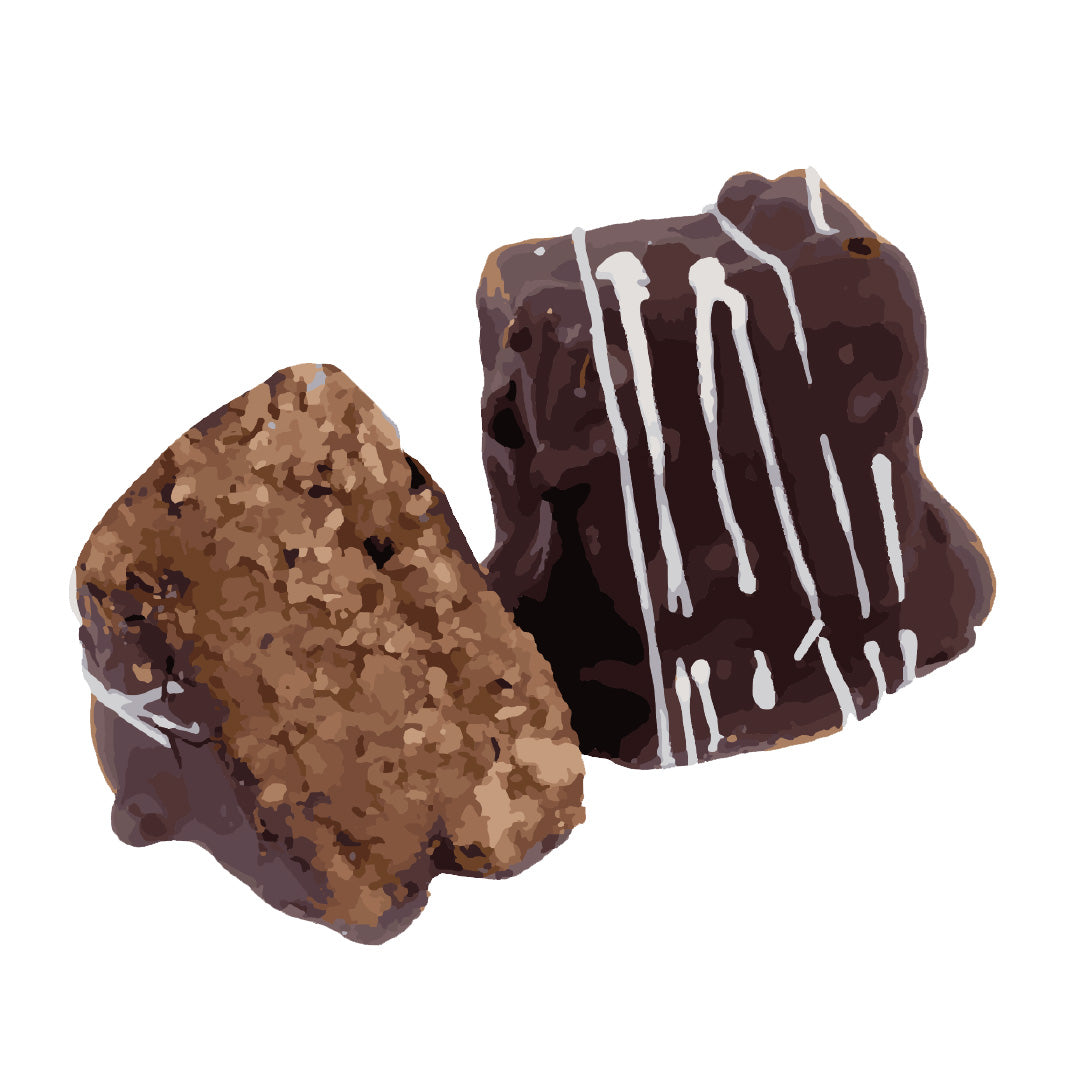 Walnut Chocolate Crackle
---
A triple layered delight of chocolate and walnut praline enrobed with dark chocolate Each piece offers a symphony of flavors, as the smooth chocolate coating gives way to the tender marzipan center infused with the distinct nuttiness of walnuts. The combination of textures and tastes creates a luxurious experience that will satisfy any sweet tooth, making it an irresistible choice for lovers of decadent confections.

350 Gms




Best Before 25 days from Opening
Consume within 7 days after opening
INGREDIENTS

Walnut, Cashew, Sugar, and Dark chocolate

STORAGE INSTRUCTIONS 

Best before 8-10 days after opening. Store in a cool and dry place. Refrigerate the sweets after 10 days from opening

BENEFITS OF WALNUT

Heart health: Omega-3 fatty acids in walnuts help reduce bad cholesterol and promote heart health.

Brain function: Walnuts support cognitive function and memory due to their omega-3 content.

Antioxidant properties: Walnuts are rich in antioxidants that protect against cellular damage and chronic diseases.

Anti-inflammatory effects: Compounds in walnuts help reduce inflammation in the body.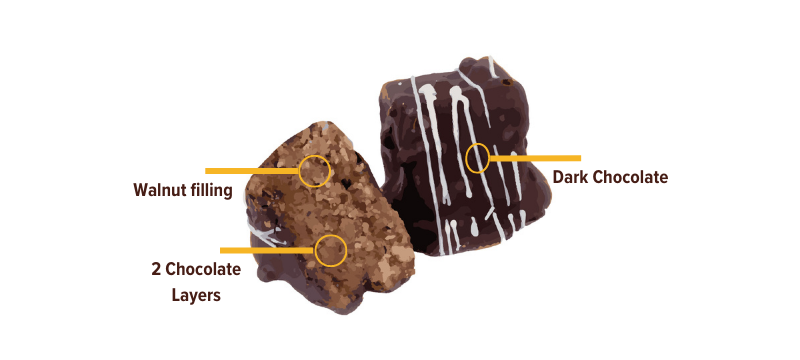 This product has no reviews yet.