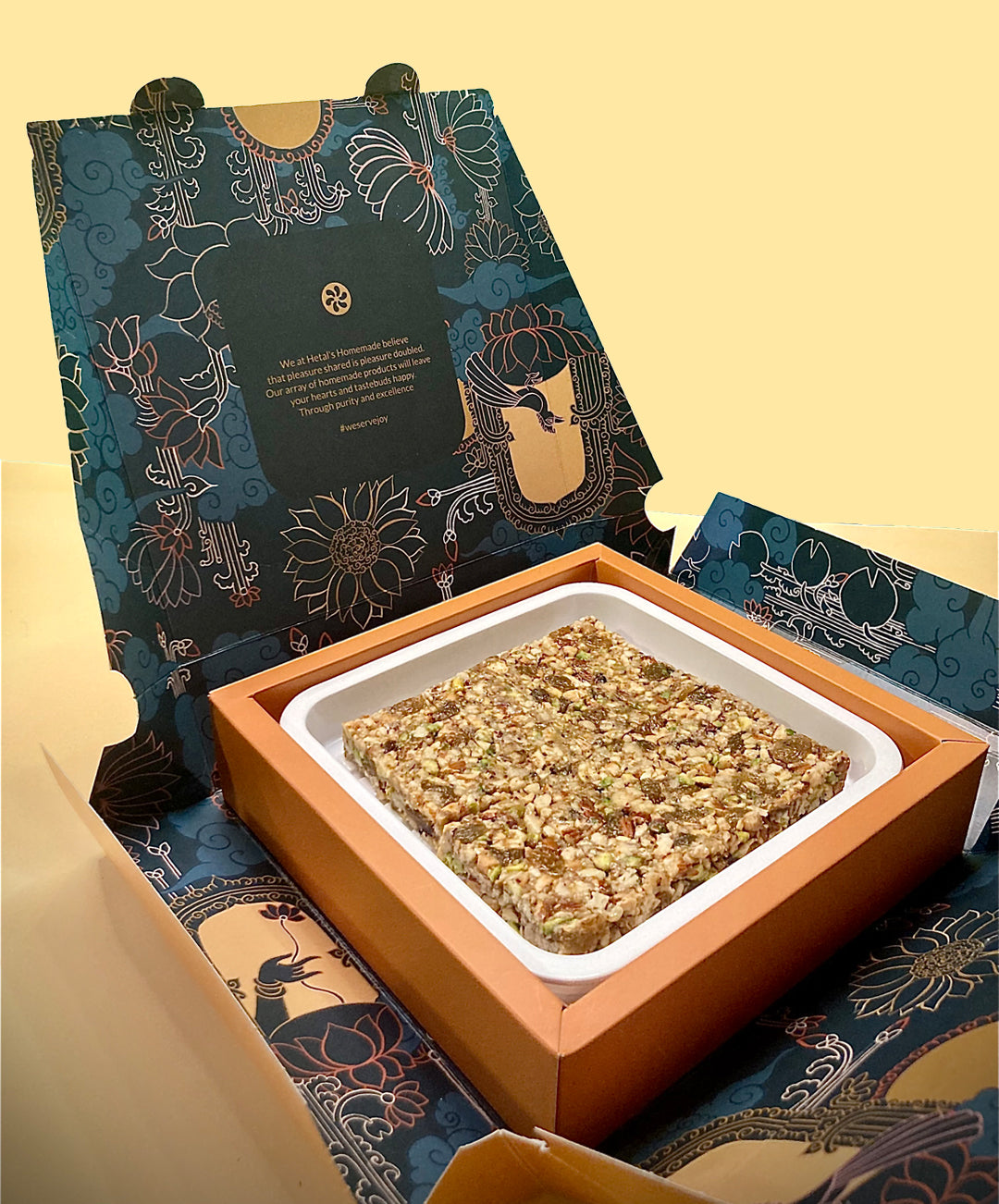 Filters
Indulge guilt-free with our exquisite box of 9 mithai, featuring a trio of delectable vegan and gluten-free delights.
Rs. 420
Akhrot Crunch is a Walnut Katli Sandwhich. The delicacy is a fusion of caramel crunch, dark chocolate and slow cooked...
Rs. 450
Cashew orange is our fusion take on the basic katli. A combination of cashew cooked with fresh orange pulp. Adding a ...
Rs. 450
A layered delicacy of whole nuts, sun dried fruits and Chocolate.. This exquisite sweet treat is not only a feast for...
Rs. 520
Experience guilt-free indulgence with a sugar-free sweet that tantalizes your taste buds with a medley of flavors. Sa...
Rs. 500
A layered sweet of finely cooked roasted almonds topped with chocolate ganache. Tantalizing your palate further are t...
Rs. 450
Almonds cooked with rose petals and decorated with pista flower
Rs. 460
Experience the simplicity of indulgence with a sweet that celebrates the essence of pista and the richness of ghee. E...
Rs. 450
Kaju Kesar Katli decorated with pista layer. It's a traditional sweet. Each bite unveils a symphony of textures and ...
Rs. 450
Almond cooked with rose petals topped with Pista tukda. Almiro Pistach is combination of almond and pistachio, almond...
Rs. 520
A traditional deep-fried wheat disc stuffed with spiced almond mixture and coated with kesar chasni. An Indian delica...
Rs. 600